Downtown Skypoint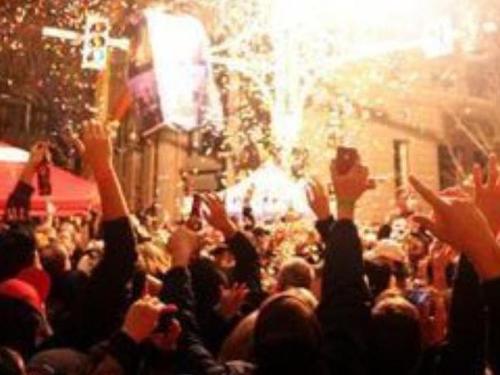 The Downtown Skypoint is a crossroads and gathering place for many locals and visitors.  During the summer months ever saturday morning it is home to the Farmers Market and Concerts.  During the Winter is also plays host to outside concerts and parties.  It also serves as a great meeting location as there are multiple bars, coffee shops, and restaurants on each corner. 
Billings Brewery Walking Tour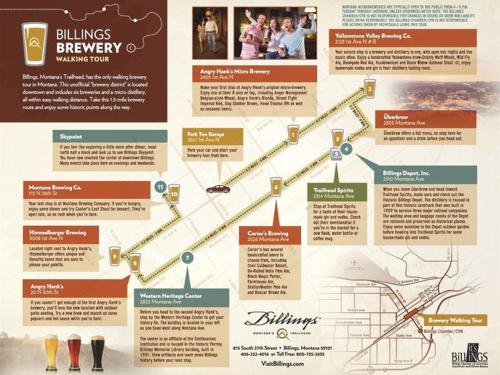 Downtown Billings is a rich and colorful destination from the shopping to the nightlife you can find it all here. Downtown Billings also has the only walking brewery tour in Montana. This unofficial ?brewery district? is located downtown and includes six breweries and a micro distillery, all within easy walking distance. Take this 1.5 mile brewery route and enjoy some historic points along the way.
The Art House Cinema and Pub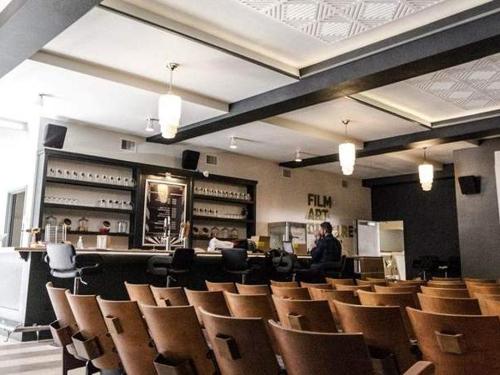 Art House Cinema & Pub is a non-profit independent movie theater located in the heart of downtown Billings, MT.
Our belief is great art stirs great conversations. We live out this belief by providing the best environment and content possible for our city (and those visiting).They currently have one screen showcasing two different films every week. Each film has been hand selected by them to cause great thought, conversation and debate. Whether you consider yourself a film buff or you only like the movies for the popcorn, we know what we have to offer will move, inspire, and entertain.BEST PART OF ALL IS YOU CAN DRINK DURING THE MOVIE!
Alberta Bair Theater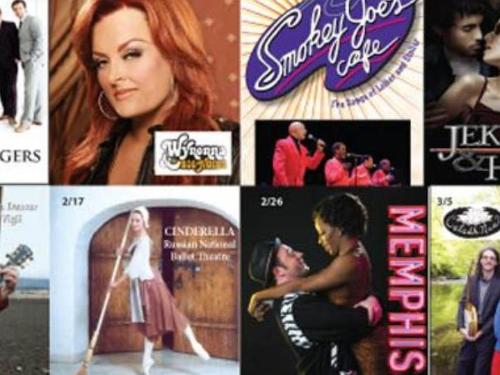 Alberta Bair Theater is the largest fully equipped performing arts center in the region. The 1400 seat venue showcases professional touring companies, featuring musician, dance, and theater performances, as well as local performing groups. The Alberta Bair Theater provides outstanding educational programming for 25,000 school children annually and serves a population of 400,000.Located just 3 blocks from the BEST WESTERN PLUS ClockTower Inn make sure to check in early so you have enough time stop and have a bite to eat or drink on your walk over to the Theater.  
Babcock Theater
The historic Babcock Building covers one-quarter of a city block in the center of downtown Billings, Montana. Built in 1907 it houses a 750 seat theater, 14 second story apartments, and main floor retail spaces.The building has had only three owners in 107 years and has recently undergone extensive internal and external restoration. The building has been accepted for placement on the National Register of Historic Places.
Yellowstone Art Museum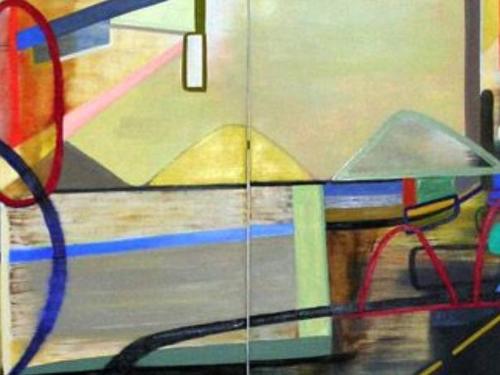 The Yellowstone Art Museum exhibits, interprets, collects, and preserves art, with an emphasis on Montana and surrounding regions, for the enrichment, education, inspiration, and enjoyment of all.our vision statementTo become an extraordinary cultural destination for creative exchange and growth
Western Heritage Center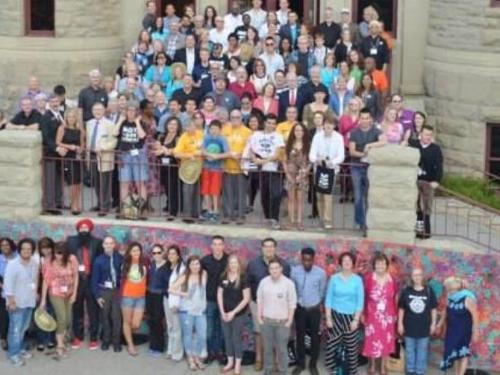 The Western Heritage Center is a regional museum whose collections, exhibits and programs tell the stories of life in the Yellowstone River Valley.  This is a great place to take kids as they always seem to have interactive activities which bring history to life not only for kids but also for adults.  Only a quick 5 minute walk from the BEST WESTERN PLUS ClockTower Inn.
Dehler Park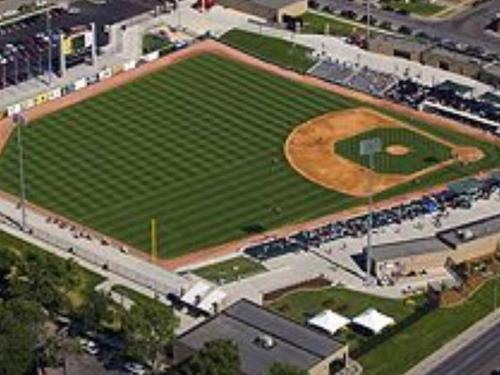 Dehler Park is a multi-use stadium in Billings, Montana. It is primarily used for baseball and is the home of the Billings Mustangs in the Pioneer League. The ballpark opened on June 29, 2008 and has a capacity of 3,071 people (6,000 including standing room only). Nothing better than a drink, hot dog, and a great baseball game with family or friends.