Bin 119: "Wonderful atmosphere, staff, and food."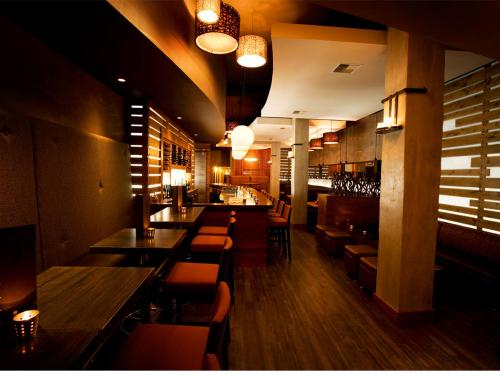 If you are wanting a great wine selection and great food this restaurant should be near the top of your list if not the top.
Doc Harper's: "Like a candy store for the over 21 crowd"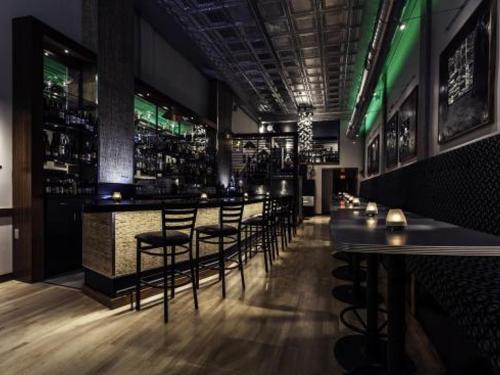 You want a great martini or cocktail in general this had better be on your list. The space syper stylized with great energy, but what keeps you coming back are the drinks.
Hooligan's Sports Bar: "Nice, Casual Sports Bar"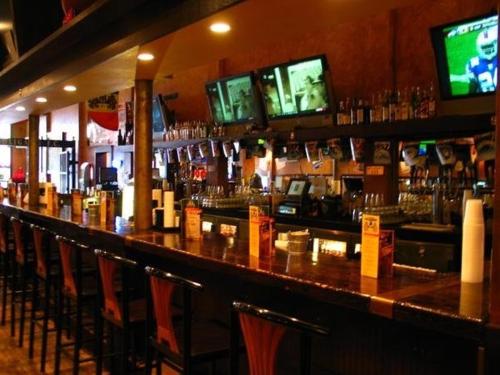 If you are wanting a hoping bar to meet new people or watch whatever sporting event you enjoy we highly recommend this place. It caters to a slightly younger crowd at nights, but a ton of fun.
Jake's Steakhouse: "One of my favorite go to places downtown"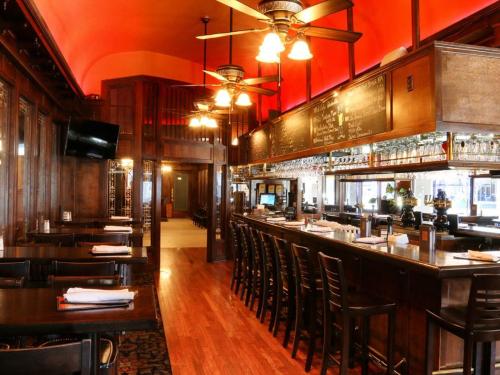 It is one of our favorite places to go during lunch, for dinner, or just drinks when going out. You can't go wrong with Jakes.
Lilac: "Innovative and tasty dishes"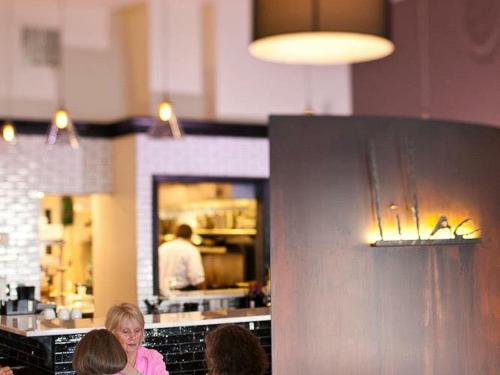 The Chef/Owner, Jeremy, does not play around when it comes to making mouth watering dishes. This restaurant is really intimate making it a really energetic restaurant with amazing food. If you want fine dining food this is a great option!
MoAV Coffee House: "Wonderful expresso, atmosphere and owner. Go there you will not be disappointed"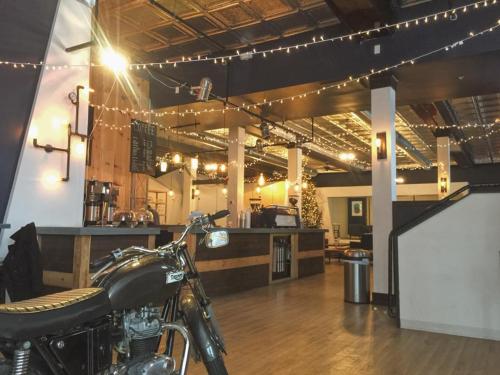 Pretty sure the TripAdvisor quote says it all.
Montana Brewing Company: "Good food and good beer"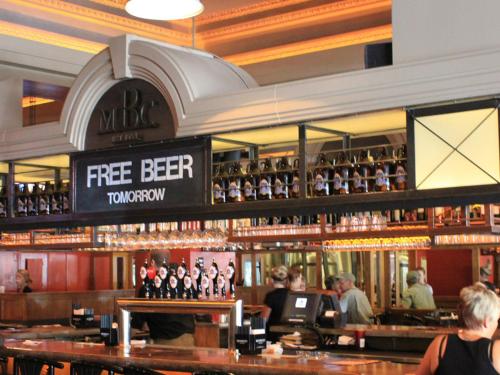 This is a great option if you want a local beer and great food. Honestly, you can't go wrong visiting here for drinks or food.
Bernie's Diner: "Great Breakfast!"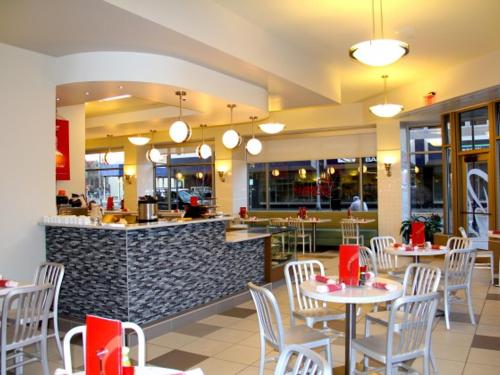 Yes this diner is in a competitors hotel, and directly competes with our very own Stella's but they are so different. You want an amazing breakfast that brings back childhood memories Stella's is where it is at. You want a more upscale breakfast at a 50's style diner this is the place. Great food. When you stay with us you get 10% off at Bernie's while guests at the competitors property don't. Shh don't tell them that.
Ten: "Wonderful food and atmosphere!"
Yes this restaurant is in a competitors hotel, but it is a great restaurant and we want our guests to know what is out there. When you stay with us you get 10% off at Ten while guests at the competitors property don't. Shh, don't tell them that.
Pita Pit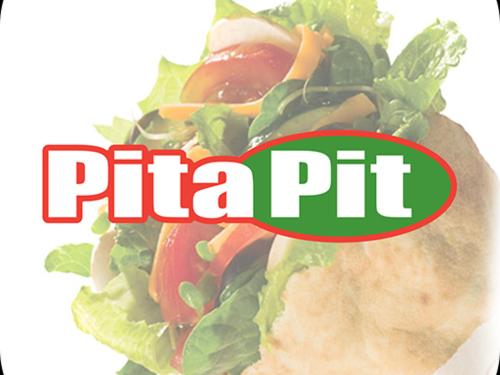 It's Pita Pit. Enough said.
Walker's American Grill and Tapas Bar: "Great Food, Great Restaurant!"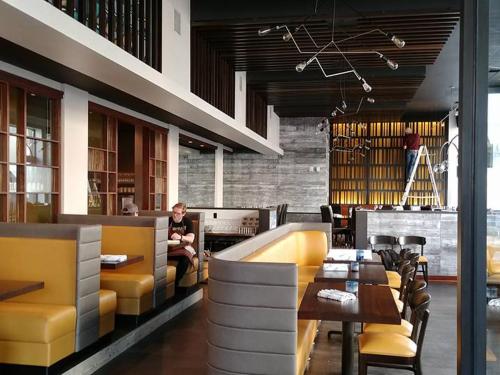 Walker's just completed a full overhaul of the menu and the interior bring in some great vegan options and a very lively space to have fun. It can be a bit noisy at times, but we never mind as we want to socialize.
Wild Ginger: "Great Japanese Restaurant in Downtown Billing's"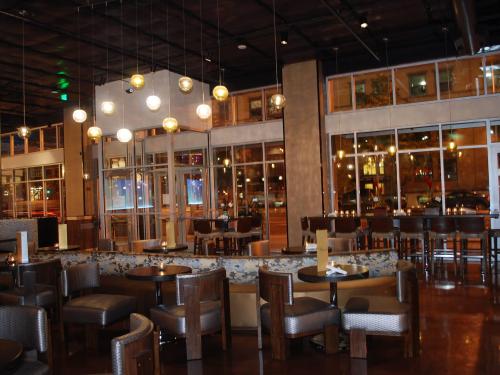 Hibachi? Check, Bar? Check, sushi/cooked food restaurant seeting? check. If you want Japanese food this is the option for you as they have something for everyone! A great go to even if you just want drinks.
Seva: "Seva Kitchen is really nice with an unusual menu."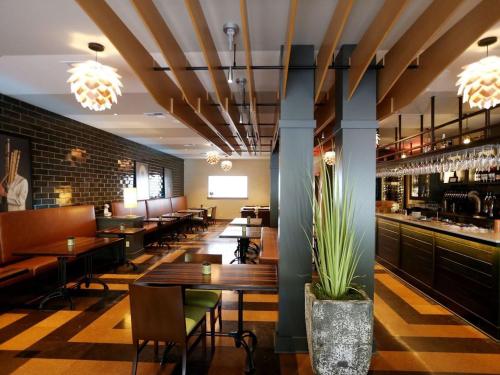 This is a local's favorite with an ever changing menu. There is something for everyone from gluten freen to vegan meals. The chef and owner look to international flavors to develop their ever changing menu which always delights.
Mazevo Coffee: "A great little coffee joint"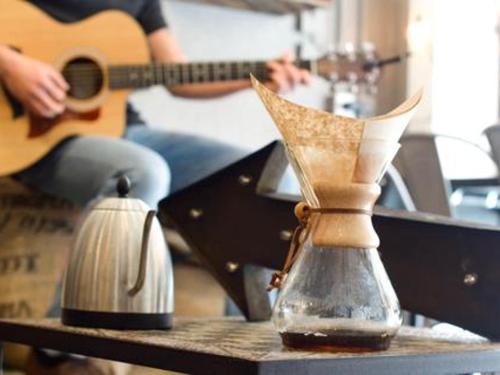 It may not be the biggest coffee place downtown but what they lack in size they sure make up for in great coffee. Grab a coffee and then take a strole around downtown.
Rock Creek Coffee Roasters: "Welcoming atmosphere and always good."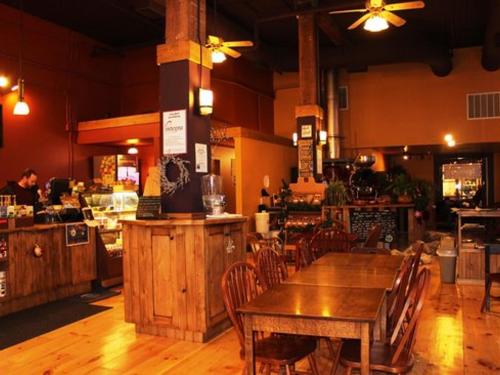 This coffee joint is great with being right on the corner of 2nd and Broadway allowing you to have a conversation with friends or to enjoy watching the bustling of people going on just outside the large windows.
Cham Thai & Cuisine: "we love this place!"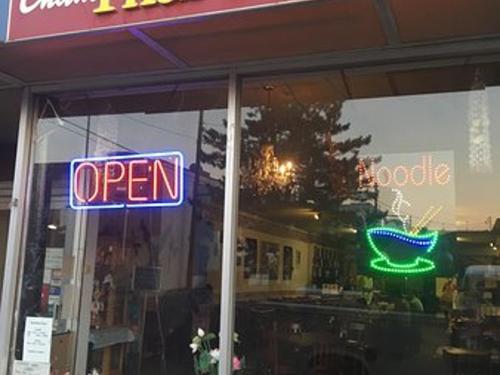 One of the original Thai places in Billings and still considered one of the best. A nice quiet place with great flavorful food.
Cafe Italia: "Fantastic and unique food"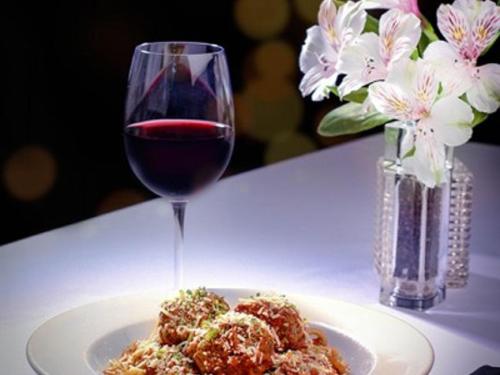 Sometimes overlooked but what a great restaurant with amazing food.
Ciao mambo: "The best Italian food in town"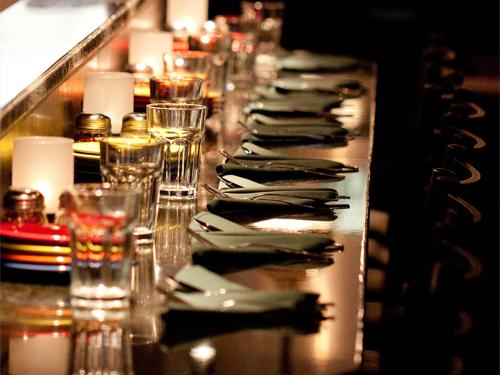 This Italian joint is amazing and worth going to if you are a family of 4 or just a couple. They have something for everyone.
Stella's Kitchen & Bakery: "The Best Breakfast in Town"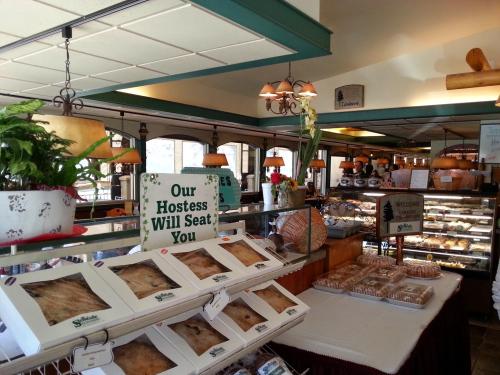 You can't be biased if it is true. Voted best breakfast in Billings for the past 11 years it is a destination you should experience. All her breads and pastries are baked daily on-site which and are amazing. You get complimentary breakfast when staying at the hotel!
Stacked: "Common menu items done uncommonly well"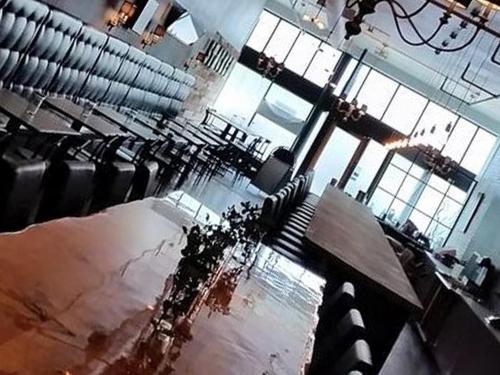 Keep It Simple Stupid sounds easy, but they do it really well with amazing food. You can't go wrong with Stacked.
La-Tinga: "Best Mexican street food in Billings"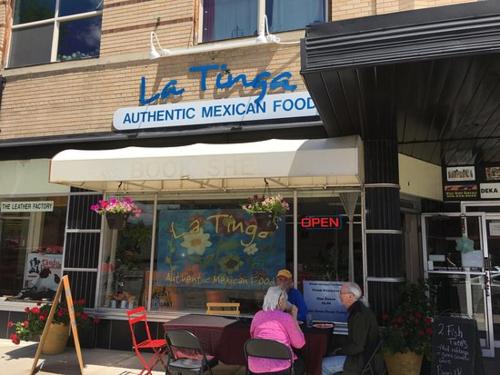 This little unassuming restaurant is a must for anyone who wants a great light meal. Everything is fresh and the dishes are just bright. You will leave full but never feeling heavy.
Don Luis Restaurant: "Best Authentic Mexican around!"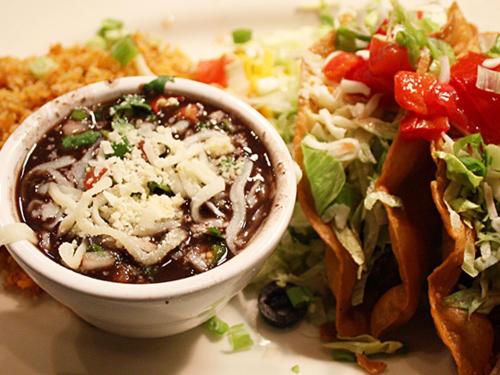 Sometimes a taco, or huevos rancheros are in order and if that is the case Don Luis will not dissapoint. Only half a block from the hotel too!
Athenian Greek Restaurant: "The Greek food is wonderful"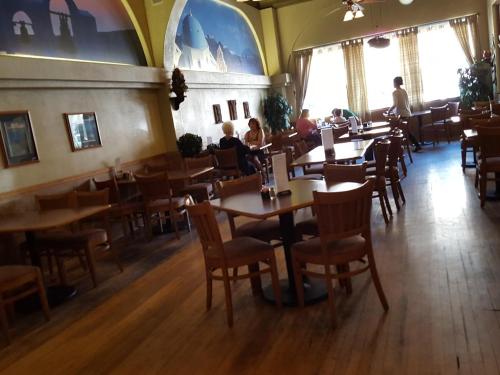 They say variety is the spice of life and sometimes good Greek food is in order. There is something for everyone on this great little restaurant.
The Burger Dive: "One of the best burgers I've had ever tasted."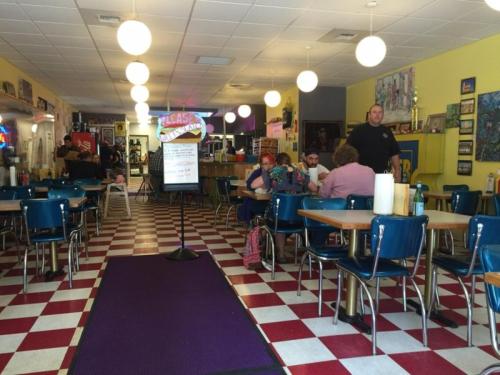 Our very own Burger Dive makes national award winning burgers just 1.5 blocks away. A must go to for anyone looking for a great burger.
Imperial Thai Cuisine: "Thai...... if you want it you got it"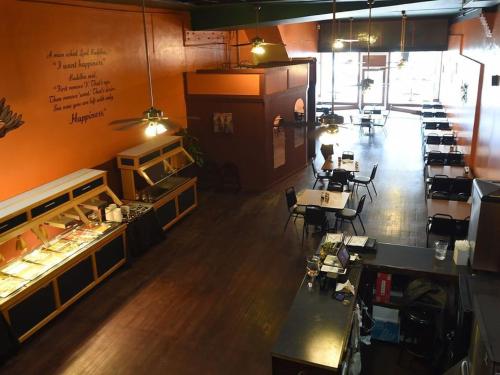 This is a wonderful place for those maybe a bit more adventureous who want to spice things up. They recognize not everyone has the same tolerance for spicey food so they can dial up or down the heat depending on what you like. This is a hidden gem!
Pug Mahon's: "Always impresses visitors, packed with local fans"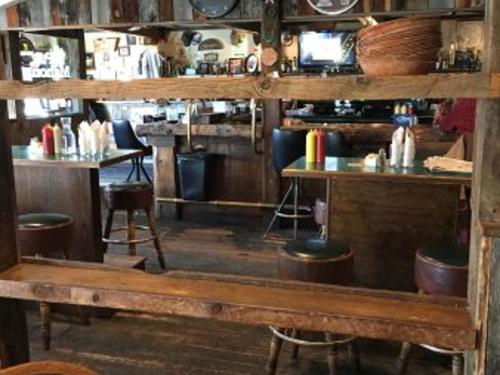 This bar and restaurant is a little bit farther than others but that just means you are mingling with more locals who recognize the fun atmosphere and good beer.
Guido's First Ave Pizza: "THE BEST VEGAN RESTAURANT IN MONTANA"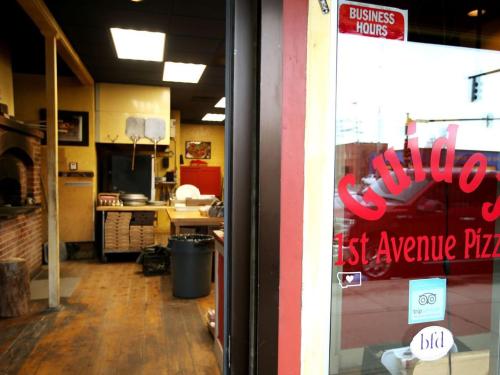 It is not all vegan so don't your worry carnivores, but yes they do have a vegan pizza which is really good. It has been product tested and we can vouch for it.
Velvet Cravings
Nestled in Downtown Billings, Velvet Cravings provides the sweetest cupcake experience with gourmet flavors and choices of custom decorations.
Whether you are in the mood for a morning pick-me-up, an after-lunch treat or a late afternoon burst of flavor, we have you covered.
We bake our cupcakes each day with our customers in mind. Pick up one (or two) for you or grab a box for the office and be your co-workers' hero! Either way, you are certain to find something to please everyone!
Cafe Zydeco: "Yummy cajan"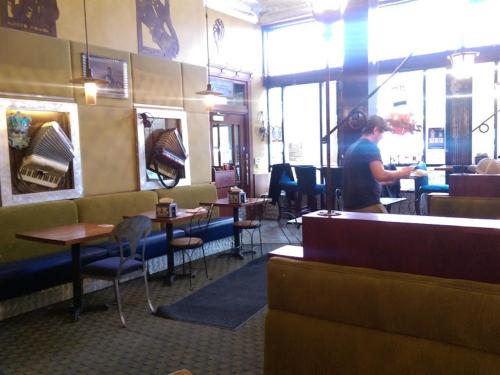 A hidden gem just around the corner for us this cajun restaurant is one you surely don't want to miss.
Dickey's BBQ: "Awesome Staff and Delicious Eats"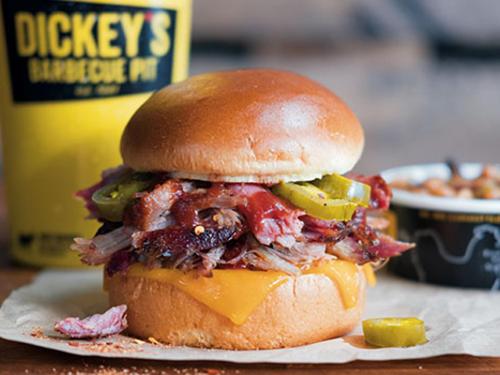 Fast BBQ is an oxymoron, but they start early so we have delicious BBQ fast throughout the day. Great atmoshphere and great food.
Angry Hank's Micro Brewery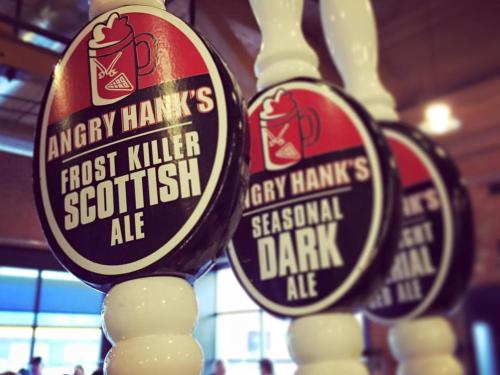 They keep it simple at Hank's.Their beer is made with water sourced from the largest free-flowing river in the country, yeast grown in-house, and Montana-grown barley malted in Great Falls. Hank's hops come from Washington's Yakima Valley.
Everything is done in-house, from the milling to the packaging.
Carters Micro Brewery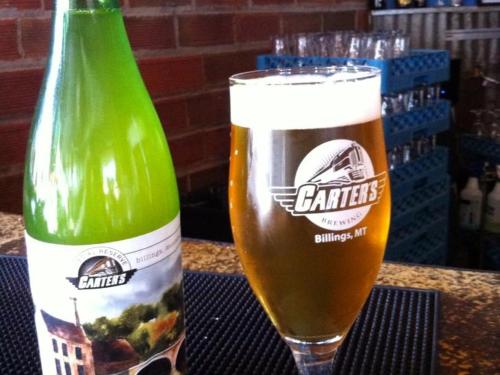 Carter's Brewing is a family owned brewery dedicated to producing world class beer and promoting craft beer culture!!
Last Chance Pub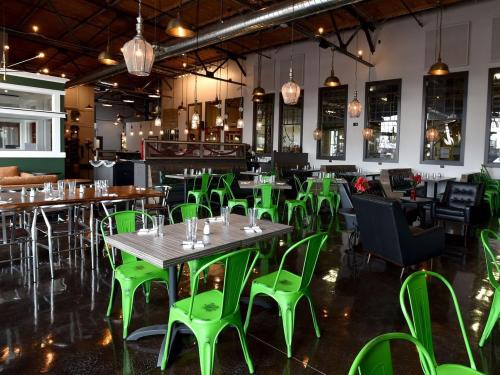 They want nothing more than to provide their guests with inspired food and drink coupled with a true feel of community. They are seeking perfection which demands continual education and consistent menu adjustments
Thirsty Street Brewing Company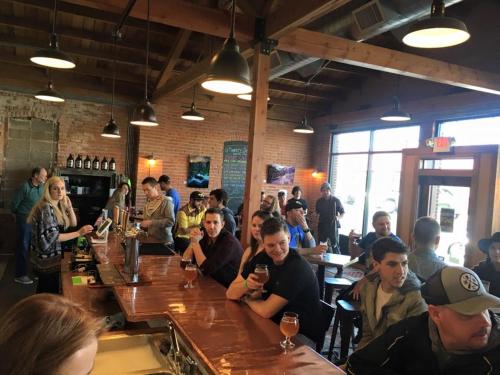 Thirsty Street Brewing Co. was founded in 2015 by when they decided to pursue their dream of opening a brewery. Shea and Jill grew up in northern New Mexico, but moved to Billings from New Orleans in 2014. Billings has stolen their hearts and they are excited to call it home.
Trailhead Spirits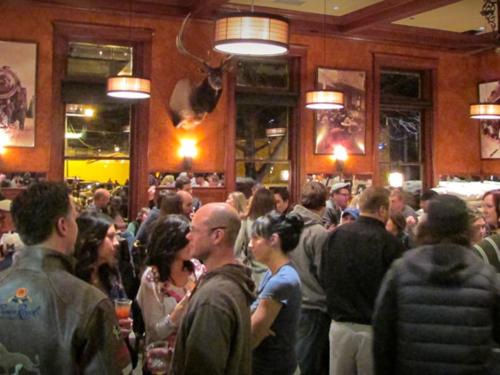 Trailhead Spirits is a craft distillery located in the heart of Billings' historic downtown district in the Depot Complex at 2314 Montana Ave. Inspired to live and support local; we are creating one of a kind spirits that reflect the soul of our community. Pursue your passion, chase your dreams, and please enjoy responsibly… Cheers!
Uberbrew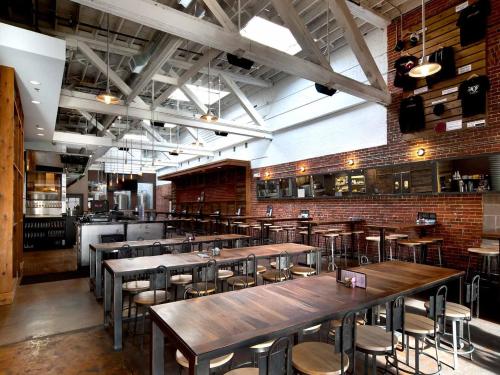 2016 Small Brewery & Brewer Of The Year. Uberbrew serves superlative pints of beer with colorful pub food in beautiful downtown Billings Montana.
Daisy Dukes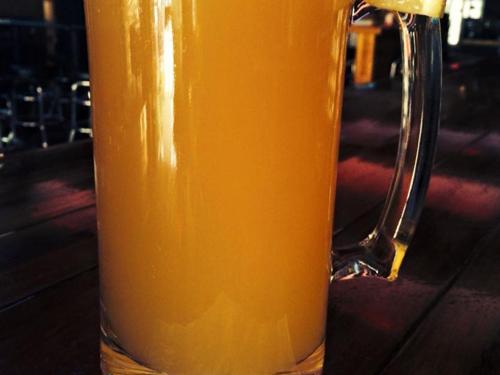 Daisy Dukes was established five years ago. Sure, they're a saloon and dance hall, but they play everything from Travis Tritt to Def Leppard. They know that it's fun to sing along to your favorite country tunes, but they also want you to be able to jam out with your very own air guitar to the best rock 'n roll. ​​​​

Crystal Lounge and Casino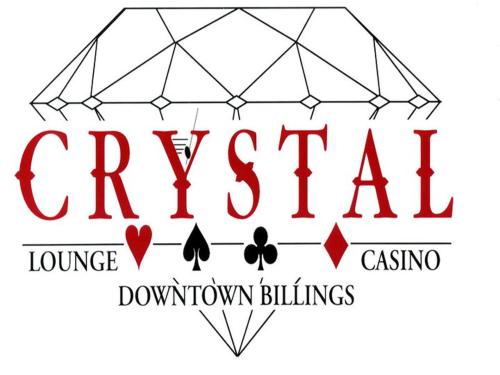 If you want to play some poker, have a few drinks, or want to bust out some karaoke then the Crystal is the place to visit.
The Rainbow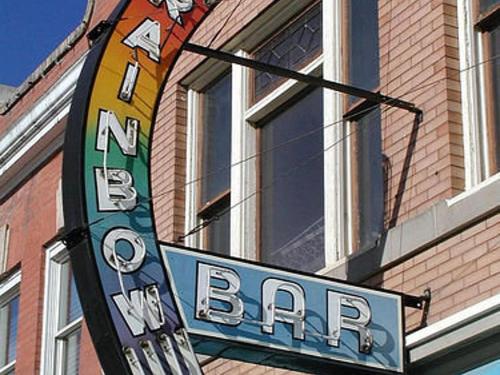 Don't let the name fool you because this bar is a lively cash bar with stiff drinks. A local's favorite due to the no frills, no BS nature of the bar. Good people and good stiff drinks always on tap.