Aspinwall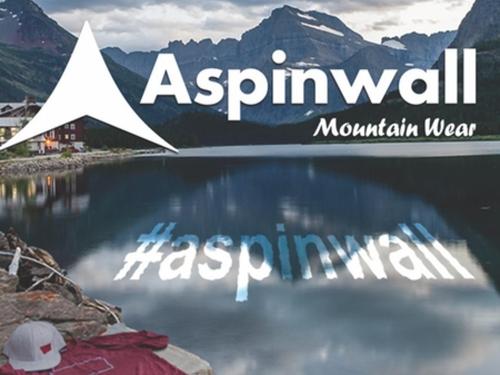 Aspinwall
was officially founded in June of 2014 by husband and wife team, Derek and Lucy Aspinwall, out of their garage in Billings, MT. From the beginning, their desire has always been to create a premium, quality apparel and performance wear brand that would be owned and operated in the heart of Montana. Through prior entrepreneurial opportunities and work experiences of their own, they focused their sights toward mountain culture and the essence of living in Montana. With life-long roots in Montana (Derek from Great Falls and Lucy from Billings), and lifestyles surrounded by mountain activities and outdoor recreation, it was a natural and inspired fit.
Cricket Clothing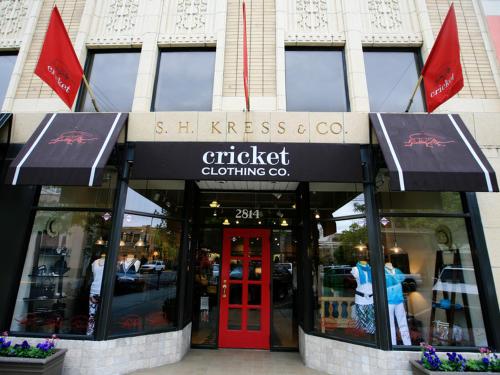 Cricket Clothing Company
specializes in fabulous women's clothing and accessories offered with friendly, personalized service.
All items in our store have been carefully hand selected to give our customer's a unique and special shopping experience.
We are located in Downtown Billings in the historic Kress Building.
Desmonds
Montague's Jewlers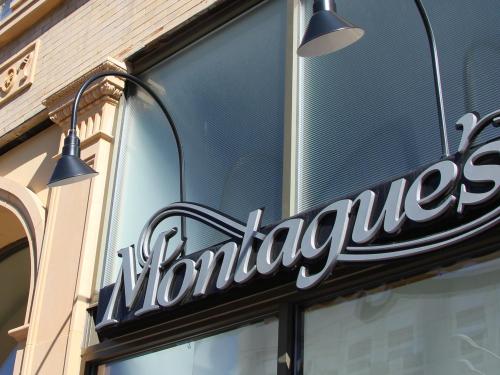 In 1937, W.J. "Wally" Montague purchased the Fortney Pease Jewelry store located at 2817 2nd Avenue North in downtown Billings. Wally served the community for many years with integrity and a reputation for quality jewelry and personal service. In 1963, Wally's son Jay joined the business after graduating from college. At that time, a second store was established at West Park Plaza. In 1971, Jay and his wife Lynne became the owners of
Montague's
, continuing the family tradition of earning their customer's trust and confidence through outstanding service and quality. In March 2003, Jay and Lynne's oldest son Chris, joined and partnered in
Montague's Jewelers
and in 2012 became the sole owner, representing a third generation of the Montague family to carry on the tradition of excellence to our clients and community.
100% locally owned and uniquely wonderful shops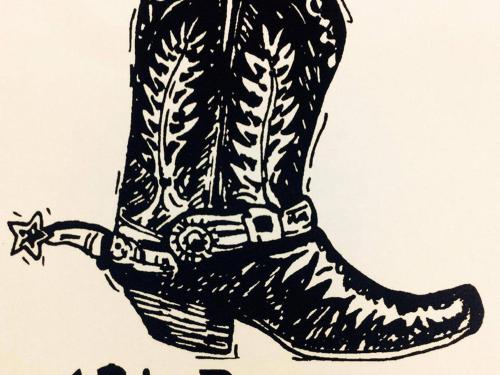 In 1946, shortly after the end of World War II, a gentleman named Al Jenkins started a boot and shoe repair shop. Al believed that providing the highest quality materials, old-world craftsmanship, and stellar service were the only reasons worth opening his door every morning. Building on those principles,
Al's Bootery
has grown into one of the largest boot stores in the Northwest.
Barjon's Books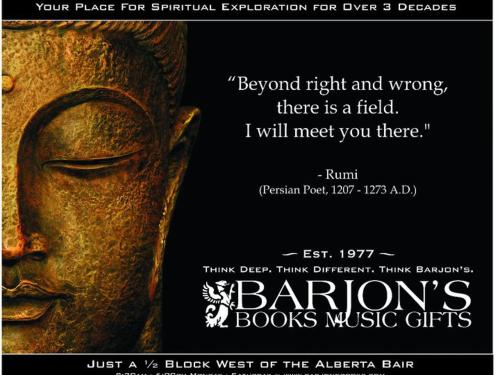 Since 1977 Barjon's Books has been located in the heart of downtown Billings, Montana. Over the last three decades, Barjon's has been a resource for new and used books, music and gifts that celebrate diversity of spirituality and culture. We are a place for exploration, relaxation, community and fun!
If you need a book that is not on the shelf, Barjon's is known for our fast and thorough special ordering services. There is virtually no limit to the types and genres of books we can order. In addition, we specialize in rare and out-of-print book searches.
We carry incense, candles, crystals, ceremonial supplies, art and statues from around the world…not to mention unique and thoughtful greeting cards for almost every occasion. In addition, you can find wall hangings, Tibetan singing bowls, a wide array of fine sterling silver jewelry, uniquely bound journals, and much more.
Billings Army Navy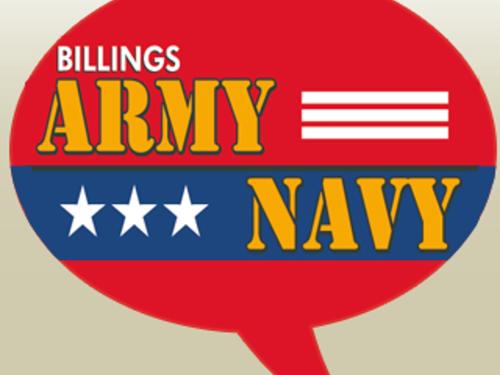 Billings Army Navy Surplus
has been in business since 1980 with a long established record for excellent customer service. They are one of the largest Army Navy Surplus stores in the northwest and are proud to carry genuine military surplus, not reproductions or after market products.
Global Village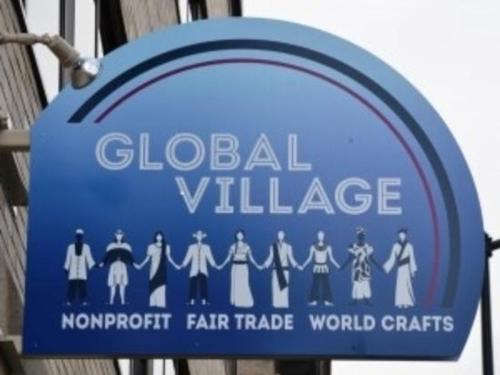 Global Village
is a nonprofit Fair Trade organization dedicated to the support of the world's low income artisans and farmers through the operation of a Fair Trade retail store and educational activities that promote the values of Fair Trade, tolerance, and cultural appreciation.
Mitchell Golf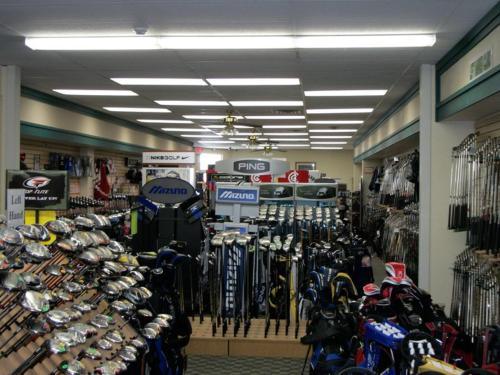 Mitchell Golf of Montana
is a 15,000 square foot Indoor Golf paradise giving Billings and the northwest region a Golf Superstore. This state of the art facility features 7 indoor Golf Simulators, Video and teaching room, complete repair shop, and over 10,000 square feet of merchandise. Often mentioned as the region's largest golf facility, Mitchell Golf will provide customers with everything related to golf, regardless of your level of experience or budget.
Montana Leather
Straight N Arrow
Montana Vintage Clothing
Montana Vintage Clothing
has Vintage & Retro Clothing including western, Victorian, flapper, swing and rockabilly styles. We also carry luggage, patterns, and yard goods.  
They have men's, women's and children's clothing, shoes, purses, hats, jewelry and accessories from the 1900's through the 1980's.  If you are looking for that special outfit or accessories they may have just what you need.
Montana Vintage Clothing has an assortment of 1970's tuxedos for rent. We sell some costumes including flapper dresses and accessories.
YesterYears Antique mall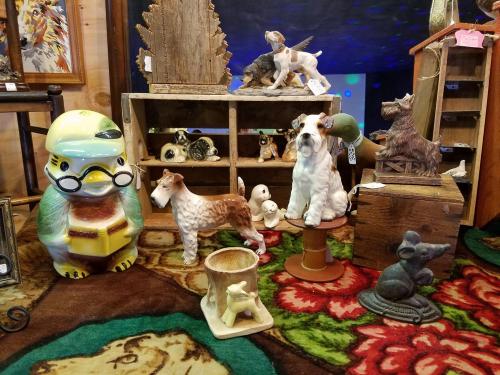 YesterYears Antiques
is in the heart of Downtown Billings, Montana. 50+ dealers and even more consignors share the 10,000 square foot space.You'll find everything from primitive to midcentury modern, Victorian to Western, teacups to saddles...Along with the friendlest, most knowledgable staff you will ever meet!
Rand's Hats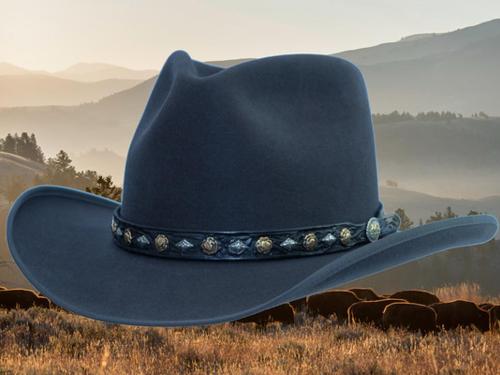 While they don't work by the light of an oil lamp, much of the work that goes into creating today's
Rand's Custom Hat
is the same painstaking hand crafted labor that hat makers used 150 years ago. Rand's hats are custom-made by one person from start to finish. This means your hat is hand-made, hand-sanded, and hand-finished.